automatic glass bottle washing machine with label removal 

Application and scope of application 
ZXP——150 type of automatic bottle washer, which is used for diverse specifications of 
bottles. Whatever new or old bottles of beer, bottles of wine, bottles of beverage and so on. 
A set of machinery consists of liquid filling machine and capper machine. This set create a 
automatic line to product. The step of the automatic line which are washing, bulking and 
packing. We also can offer stand-alone belong to single-function of washing. 
■2. Main technical parameters 
2.1 bottle specification (cylindrical) 
external diameter: Ф56-Ф82mm ,hight: 180-290mm ,inner diameter of bottle: greater than 15mm 
2.2 productivity: 4000-6000bottle/hour 
2.3 Clean up rate: greater than 90% 
2.4 Extract rate: 0.3% 
2.5 total power: 9.72Kw , Voltage: 380V 
2.6 total weight: 5.2t 
2.7 external dimensions: 
             Steeper: 3*2.2*1.5* (m) 
             Outside brush machine: 1.3*0.6*1.9 (m) 
             Inside brush machine: 2.3*1.3*1.5 (m) 
             Bottle convey0r: 8m (length) 
■3. Primary structure and tracert 
ZXP-150 type of automatic bottle washer is formed by steeper, outside brush machine, 
inside brush machine, bottle conveyer and so on : 
Due to the outside bruch is field fixer, the outside brush as adapting. 
Flow chart for standard production line: 
Enter------steep and flush-----outside brush-----inside brush-----flush cleaning water into 
bottle------dry-----out 
(the temperature of hot containing soda:50-55 ℃, the concentration of containing soda is 
about 2.5%)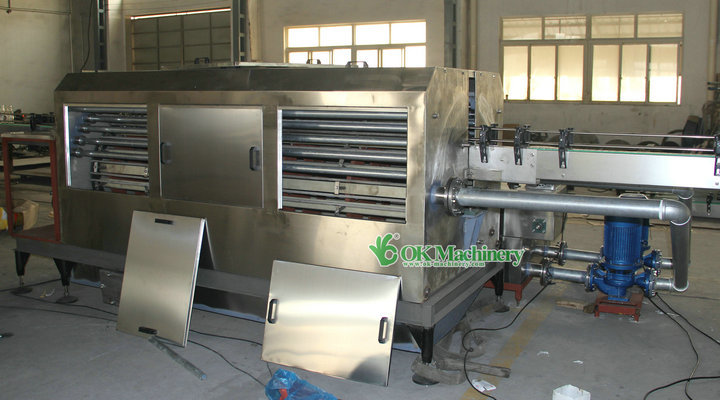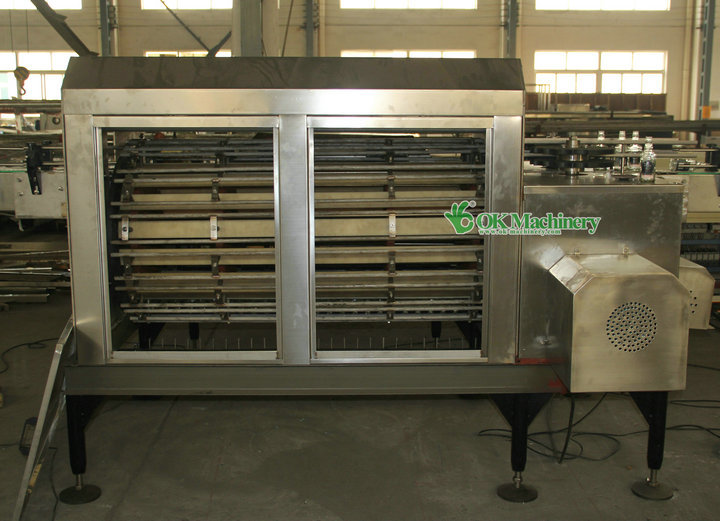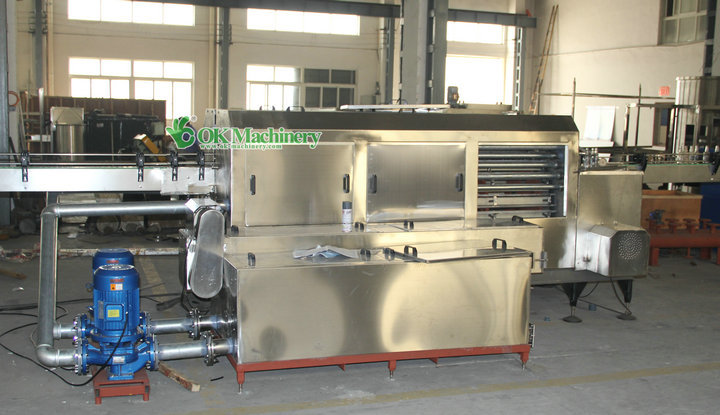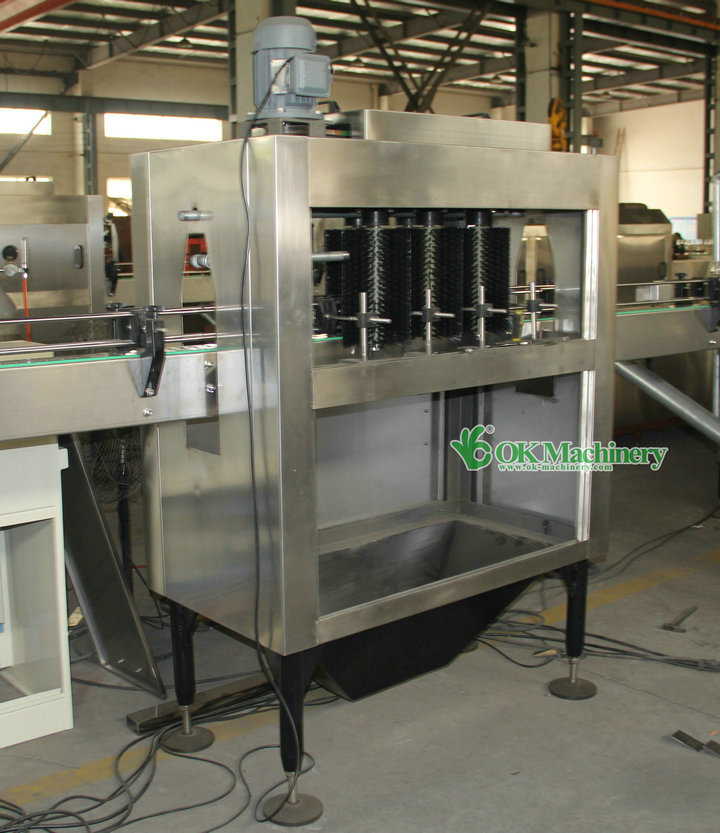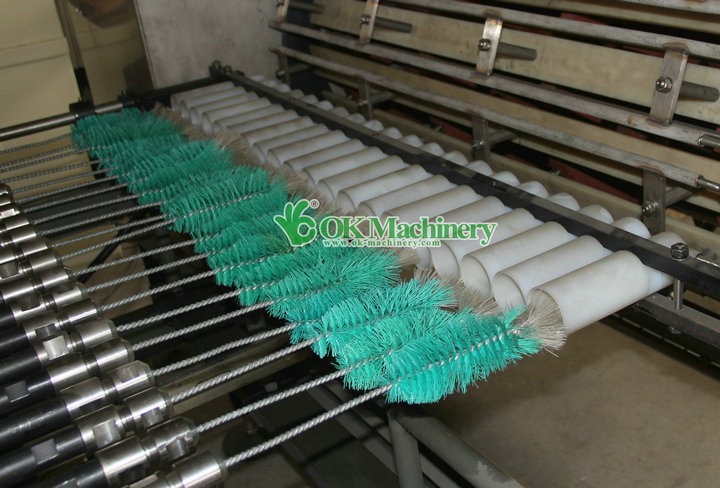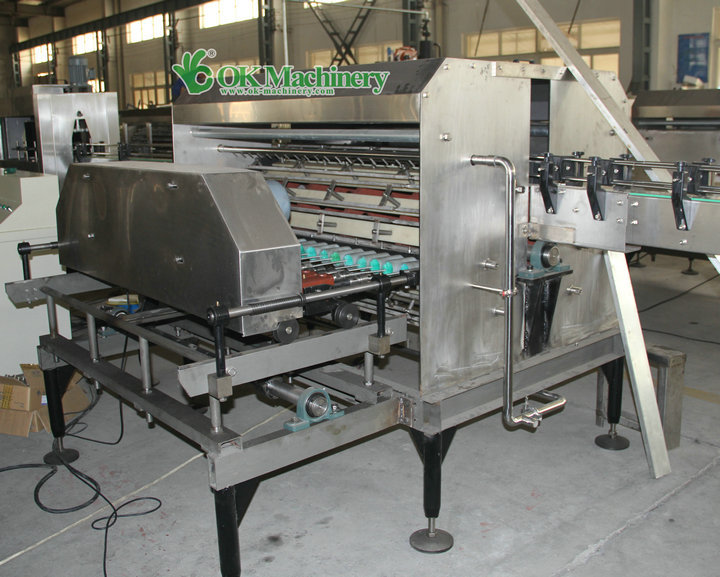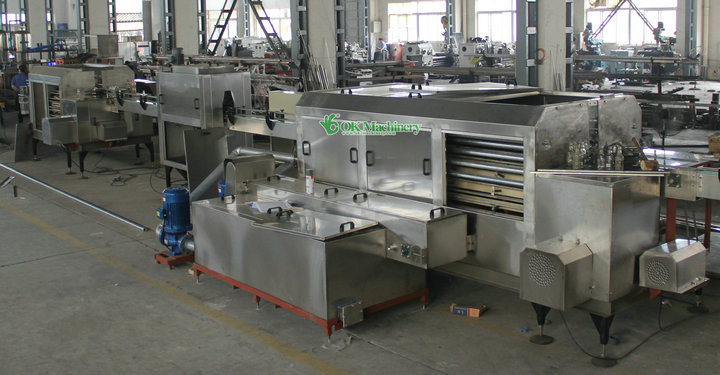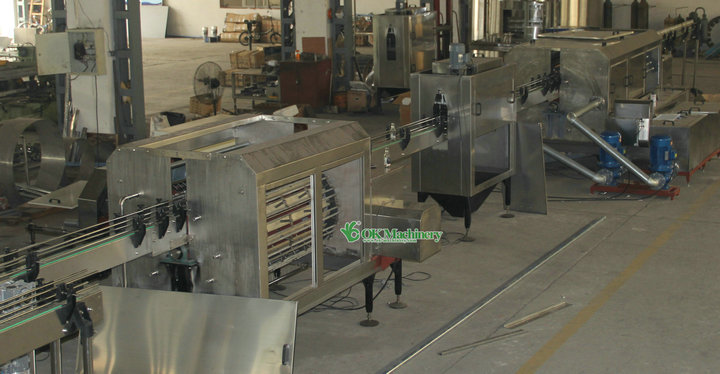 YOUTOBE Video
Beer bottle washing line
vinegar bottle washing line

YOUKU
Beer bottle washing line
https://v.youku.com/v_show/id_XMzc5MTEzOTA3Mg==.html?spm=a2hzp.8244740.0.0

vinegar bottle washing line
https://v.youku.com/v_show/id_XMzc5MTEzODg4NA==.html?spm=a2hzp.8244740.0.0